Lou Piccioni C.A., Sales Representative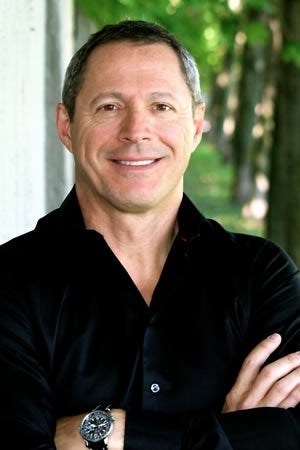 Lou Piccioni, CPA, CA, SRES® Sales Representative
It's all about creating lifetime relationships with people through trust, honesty, integrity and delivering the highest level of service.

Lou has been a professional realtor in the Greater Toronto Area since 1992. Having worked in all areas of the city, he has comprehensive knowledge of a vast amount of neighbourhoods in the city and surrounding areas.

The keys to his success are hard work, enthusiasm and dedication.

Lou offers superior knowledge in every aspect of real estate. He has developed a new marketing system and strategic program to market and SELL homes! Lou's exceptional negotiating skills make him highly effective in representing both Sellers and Buyers.

Clients enjoy Lou's enthusiasm, focus and up-beat professionalism. He makes the process fun by educating his clients in advance, preparing them for what to expect, and listening intently to ensure his clients' needs are met. Moreover, they can appreciate the safe, pressure-free environment he provides.

Lou chose to associate with Keller Williams because of their consummate professionalism in the industry and is proud to be among their top representatives in Canada. In addition, Lou has created a network of associates that include some of the best lenders, inspectors, appraisers and contractors in the city.

On a personal note, Lou has lived in Toronto for most of his life. When he is not working, you can find him on his motorcycle, sailing, on the ice playing hockey or training for adventures his friends dream up...Lou has a generous spirit and donates his time to helping others. Ask him about the "Angel on his shoulder."

Lou is part of a nation-wide team of top agents who are dedicated, trustworthy and experienced, so if you are moving to another city in Canada or the United States, contact Lou to assist you in locating a strong referral agent.
Final Thought
"My team and I are very proud of the fact that 7 out of 10 of our new customers are referred to us by friends, family and loyal satisfied customers. Our intent is to create a lifetime relationship so you feel comfortable referring friends, family and co-workers to us. When we receive referrals from friends like you, it enables us to concentrate all our time and energy on the important details of your transaction, instead of soliciting business from the general public. You can be confident we will treat all your referrals with the utmost care and consideration. So the next time you are in need of any real estate assistance, please give me a call and receive the exceptional service you deserve."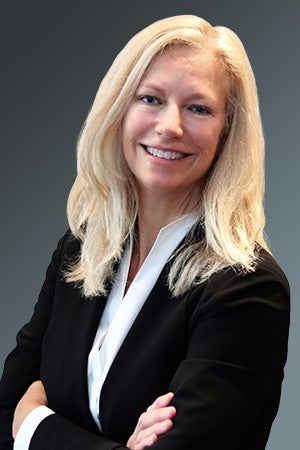 Deborah Bell, CPA, CA Sales Representative
"As a Realtor working in Toronto neighbourhoods, I believe that providing exceptional service involves more than just making your real estate dreams come true. By building strong relationships based on open communication and trust, my clients meet their real estate goals with as much ease as possible. Over 25 years of negotiation success in real estate and other professional roles, provides a solid foundation for negotiating agreements that protect our clients' interests. Our clients receive all my hard work and professionalism to ensure that their expectations are exceeded."
Deborah's father was in the building supplies and home improvement business.  Growing up, she worked in his retail store in London, Ontario and spent a lot of time around home construction and renovation.  Deborah finds homes and their owners fascinating and loves helping people to satisfy their real estate buying and selling goals.
Deborah backs up her real estate experience with an Economics degree and Chartered Accountant designation.  Her business, financial and marketing experience allows her to provide a comprehensive strategy to buy or sell your home and to invest in real estate.  As a Chartered Accountant, Deborah's proven integrity and commitment ensures exceptional solutions.
Deborah has participated in various charities raising donations through cycling challenges such as The Enbridge Ride to Conquer Cancer and the Jack Ride. She is on the Board of Directors of kids.now, a not for profit helping youth make positive choices.
Deborah has lived in other countries including England and South America and speaks Spanish.  She has lived in Toronto a total of over 20 years in various Central Toronto neighbourhoods. When she is not selling real estate, Deborah enjoys various sports, fitness, cooking, wine and travel.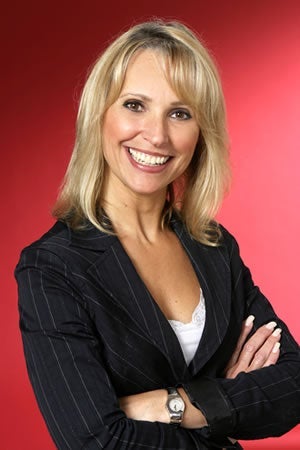 Elena DeLuca Sales Representative, Client Care Support
Elena is Lou's twin sister and they have worked together in Real Estate for more than 20 years. She was born in Toronto, married and moved to Brampton, and has 2 lovely daughters.
Elena's knowledge and experience helps clients complete their transactions swiftly and efficiently. Her 18 years experience as Legal Assistant and Law Clerk in Real Estate Law in Law offices in downtown Toronto are an added bonus for Client Care.
Elena is a graduate from Humber College legal assistant program. She proceeded to upgrade courses for Real Estate Law Clerk degree/designation in connection with Law Society. Elena is fluent in English and Italian and has a strong understanding of French.
On a personal note, Elena is an amazing cook/baker. The entire office is always excited when Elena shares her latest goodies. With a positive attitude and a kind word, Elena has forged many friendships. She is a trusted confidant to many of the Keller Williams Sales Representatives. She is also known for her creative Halloween costumes and her love of Tigers.
"Our mission is to ensure that you receive exceptional service in your Real Estate needs in the Greater Toronto Area. Consider us as your

Realtors For Life

and contact us when considering a house or condo purchase or sale.
"
Piccioni & Associates
Lou Piccioni, Deborah Bell, Elena DeLuca